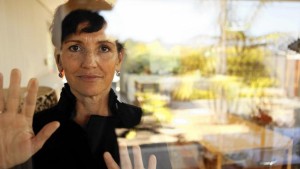 When Saturday Comes (1996), the first feature directed by MARIA GIESE came directly on the heels of her matriculation at UCLA – in fact the deal to get the movie made was inked before she even graduated.
That first feature led to her being signed by the iconic agency William Morris. After facing years of closed doors with male only signs she started her own blog and went to the ACLU to get those doors open for all female filmmakers!
More to add to this "bite-sized blog" – please send us a comment!
---
Where to watch her films:
AMAZON (DVDs/BluRays for PURCHASE)
Read more about her:
ONLINE
Find her on Facebook
Find her on Twitter
Maria's Website
Women Directors: Navigating the Hollywood Boys' Club
"Troublemaker" Who Launched Hollywood's EEOC Gender Probe: I "Don't Regret" Starting the Fight
Female film directors are on outside looking in, but will ACLU flip the script?
Wikipedia
FILMOGRAPHY (from imdb):