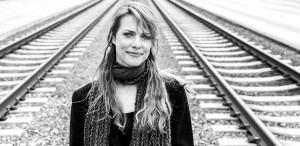 Seattle-based filmmaker LYNN SHELTON directed her first film We Go Way Back (2006) in her late-thirties after being inspired by a lecture with French director Claire Denis where Denis informed the audience she hadn't made her first film until she was forty proving it was possible.
Shelton has continued to write and direct indie features including Humpday (2009) and Your Sister's Sister (2011) which have both been remade by French filmmakers.
 More to add to this "bite-sized blog" – please send us a comment!
---
Where to watch her films:
AMAZON (DVDs/BluRays for PURCHASE)
Read more about her:
ONLINE
Find her on Facebook
Find her on Twitter
Director Lynn Shelton on Her Female Quarter-Life Crisis Film, Laggies
Lynn Shelton on Whether to Call Herself a 'Woman Director'
'Laggies' Director Lynn Shelton on the Need for More Flawed Women on Screen
Wikipedia
FILMOGRAPHY (from imdb):