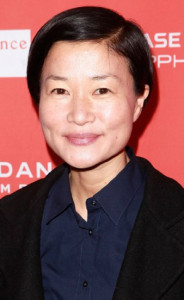 SO YONG KIM is a Korean born director who grew up in Los Angeles. She first delved into filmmaking through producing her husband's film Salt (2003) and then decided she wanted to write and direct a film of her own film and embarked on her directorial debut with In Between Days (2003) which her husband produced.
Her most recent film For Ellen stars Paul Dano and premieres at Sundance 2016!
 More to add to this "bite-sized blog" – please send us a comment!
---
Where to watch her films:
AMAZON (DVDs/BluRays for PURCHASE
Read more about her:
ONLINE
Company Website
Filmmaker Magazine
New York Times
Indiewire
For Ellen: director So Yong Kim on how she snared her star Paul Dano
Wikipedia
FILMOGRAPHY (from imdb):