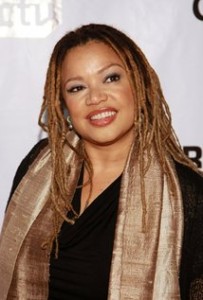 In 1997 Roger Ebert. wrote of KASI LEMMON's first feature film, "There has been no more assured and powerful film debut this year than Eve's Bayou." She won the Independent Spirit Award for Best First Feature that year.
Lemmons appeared as an actor in several films before her directorial debut and has gone on to direct several feature films with notable actors and in 2002 gave the tribute to Sidney Poitier at the 74th Academy Awards celebration.
 More to add to this "bite-sized blog" – please send us a comment!
---
Where to watch her films:
AMAZON (DVDs/BluRays for PURCHASE)
Read more about her:
ONLINE
Find her on Facebook
Find her on Twitter
Interview
Rober Ebert – KASI LEMMONS MAKES POWERFUL DEBUT AS DIRECTOR
Film Independent
Wikipedia
FILMOGRAPHY (from imdb):