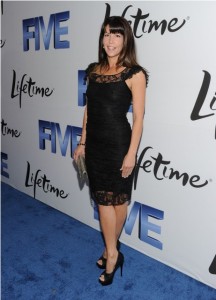 PATTY JENKINS attended AFI and then made her first feature film Monster (2003) starring Charlize Theron – who won an Oscar for her portrayal of serial killer Aileen Wuornos.
Jenkins then was signed to direct Marvel superhero movie Thor 2 before disagreements with the studio led to her being let go (much to star Nathalie Portman's disapproval). She is now set to direct Wonder Woman.
More to add to this "bite-sized blog" – please send us a comment!
---
Where to watch her films:
Read more about her:
ONLINE
Find her on Facebook
Find her on Twitter
'Wonder Woman' lassos new director Patty Jenkins
Wonder Woman: Chris Pine confirms role as he reveals Patty Jenkins will shoot on film
'Thor 2′ Star Natalie Portman Furious Over Director Patty Jenkins' Departure
The New Wonder Woman Director Means Warner Bros. Is Listening
Wikipedia
FILMOGRAPHY (from imdb):