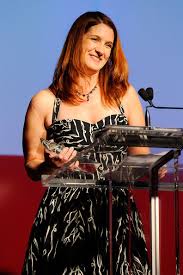 With a background in theatre director HILARI SCARL took on the directorial challenges of the reality show On the Lot (2007), a show which pitted film directors against one another.
She segued her success from the reality show into directing her first feature, the documentary See What I'm Saying: The Deaf Entertainers Documentary (2009) which she successfully self-distributed.
 More to add to this "bite-sized blog" – please send us a comment!
---
Where to watch her films:
AMAZON (DVDs/BluRays for PURCHASE)
Read more about her:
ONLINE

Her Website
Find her on Facebook
Find her on Twitter
Find her on Linked-In
See What I'm Saying website
Alliance of Women Directors
Interview
Wikipedia
FILMOGRAPHY (from imdb):