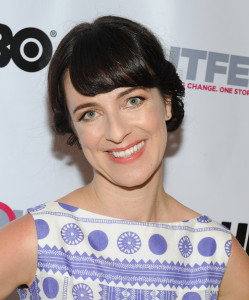 SUSANNA FOGEL's first feature Life Parnters (2014) was based on a play she co-wrote with her screenwriting partner and friend Joni Lefkowitz.
The film was picked up by Magnolia Pictures and the two of them went on to create Chasing Life, a tv series about a woman battling cancer for ABC.
 More to add to this "bite-sized blog" – please send us a comment!
---
Where to watch her films:
Magnolia Pictures site links for Life Partners
Read more about her:
ONLINE

Find her on Twitter
Find her on Facebook
Tribeca Women Directors: Meet Susanna Fogel (Life Partners)
Interview
WGA Article about Chasing Life
Wikipedia
FILMOGRAPHY (from imdb):