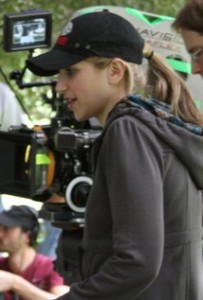 ALI SCHER got her MFA from USC after directing theatre as an Undergrad. She won a Student Emmy and won the DGA Jury Award for Best Female Filmmaker.
She went on to create her own webseries Candy Land and her first feature Jessica Darling's It List produced by Disney is set to come out this year.
 More to add to this "bite-sized blog" – please send us a comment!
---
Where to watch her films:
Read more about her:
ONLINE
Find her on Twitter
Find her on LinkedIn
Find her on Instagram
Filmmakers Spotlight: Ali Scher of "The Maiden and The Princess"
The Maiden and the Princess website
Her Website


FILMOGRAPHY (from imdb):
 2015OMG! (TV Series) (1 episode)