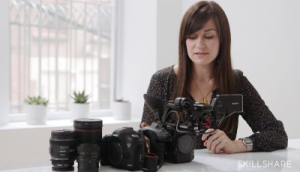 ELAINE MCMILLION SHELDON graduated with an MA from Emerson. Her first feature The Lincoln County Massacre (2011) is a documentary about police brutality in West Virginia.
She then went on to create an interactive documentary with The Hollow, a community portrait of over three hours of video/stories online. The documentary is also available on DVD.
 More to add to this "bite-sized blog" – please send us a comment!
---
Where to watch her films: