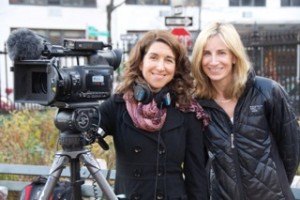 ELISABETH SPERLING has an MA from Columbia Teacher's College and has been working in documentary filmmaking since 2005.
She co-directed One Night Stand (2011) with Trish Dalton which documents the creative process pf a group of Broadway and TV professionals participating in a 24 hour play event for charity.
 More to add to this "bite-sized blog" – please send us a comment!
---
Where to watch her films: