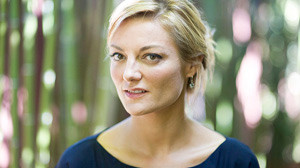 LUCY WALKER has received two Oscar nominations, one for the short documentary The Tsunami and the Cherry Blossom and one for the feature documentary Waste Land (2010) which was nominated for an Academy Award in 2011.
She has recently expressed an interest in exploring the realm of Virtual Reality. As she commented in an Indiewire interview, "I am always attached to fiction projects and they never go. You make your own deductions. I would conclude that there's some sexism there. I never stopped wanting to make fiction."
 More to add to this "bite-sized blog" – please send us a comment!
---
Where to watch her films: