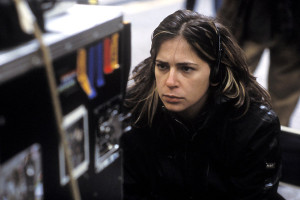 LEXI ALEXANDER went from being a World Kick-boxing champion to a stunt woman to making an Academy Award nominated short film.
She then took her fighting skills to the screen and directed Green Street Hooligans (2005) and Marvel's Punisher: War Zone (2008) before writing a scathing article on the hypocrisy of Hollywood liberals and gender discrimination.
More to add to this "bite-sized blog" – please send us a comment!
---
Where to watch her films:
Read more about her:
ONLINE
Find her on Facebook
Find her on Twitter
Lexi Alexander's Website
Lexi Alexander's blog
Director Lexi Alexander Talks Directing Arrow and Why More Women Aren't Directing Superhero Stuff
Wikipedia
FILMOGRAPHY (from imdb):