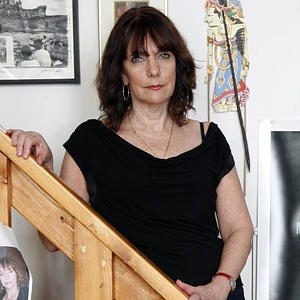 When BETTE GORDON attended film school at the University of Wisconsin-Madison MFA film program she was one of two woman and one of her professors joked when they were working with a Bolex camera "do you girls even know how to use that thing?" She became an expert and has gone on to teach film classes at Columbia as well as continuing to direct award winning features including Luminous Motion (2000) based on the novel by Scott Bradfield and  Handsome Harry (2009).
Her most recent feature starring Josh Charles and Julia Stiles, Border Crossers is in post-production.
More to add to this "bite-sized blog" – please send us a comment!
---
Where to watch her films:
Read more about her:
ONLINE
Border Crossers Film page
Artists in Conversation
Interview
Columbia Film School Website
New York Times
Film Directors Site
Porn and Being Poor, Then & Now: Bette Gordon Interview, Tribeca 2009
FILMOGRAPHY (from imdb):