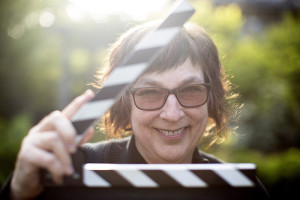 In addition to directing her own films (narrative and documentary), KATE KAMINSKI is the founder and Artistic Director of the Bluestocking Film Series, a festival specializing in films with complex female protagonists.
You can watch one of her features, The Crew (2012) on her company vimeo page (Gitgo Productions).
 More to add to this "bite-sized blog" – please send us a comment!
---
Where to watch her films:
Read more about her:
ONLINE

Her Website
The People Portland, Maine
Bluestocking Film Series Website
Maine College of Art
Gitgo Productions Website
Huffington Post
FILMOGRAPHY (from imdb):