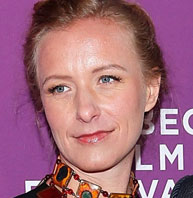 CHRISTINA VOROS is a cinematographer who has directed several narrative shorts and feature documentaries. She studied film at NYU and poetry and theatre at Harvard.
Her documentary about the fashion industry The Director: An Evolution in Three Acts (2013 premiered at Tribeca.
  More to add to this "bite-sized blog" – please send us a comment!