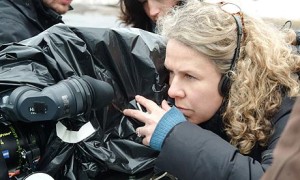 COURNEY HUNT went to law school before attending Columbia film school and used her legal background to work and pay for film school.
Her first feature film Frozen River (2008) won the Grand Jury prize at Sundance and was nominated for an Oscar for Best Screenplay.
 More to add to this "bite-sized blog" – please send us a comment!
---
Where to watch her films:
AMAZON (DVDs/BluRays for PURCHASE)
Read more about her:
ONLINE
Little Miss Darkness – Courtney Hunt's first film won Sundance, but it's hardly cute.
Director Courtney Hunt Begins Shooting Follow-Up to Frozen River
Interview
Under the Radar Interview
Time Out
Wikipedia
FILMOGRAPHY (from imdb):