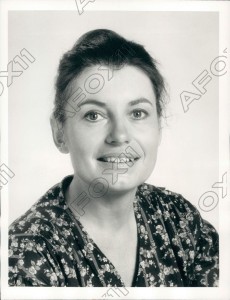 GWEN ARNER is a television director who also worked as an actor.
She directed for television and the stage for over twenty years. Back in 1996 in a Los Angeles Times article she commented about the prospect for women directing in film and theatre, "It's opened up a lot now, but it's still not as good as it should be. It just doesn't make sense statistically. When you go into a university and [you see a] 50-50 [gender ratio] in all your creative classes and then you get out into the profession and the ratio drops dramatically, you know there's something wrong. … It doesn't have to do with a person's talent or abilities."
 More to add to this "bite-sized blog" – please send us a comment!
---
Where to watch her films:
AMAZON (DVDs/BluRays for PURCHASE)
Read more about her:
ONLINE

FILMOGRAPHY (from imdb):