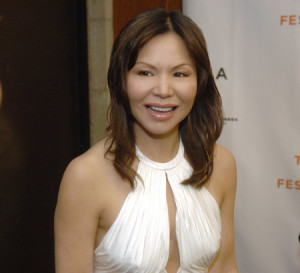 FAY ANN LEE is an actress, writer, producer and director. She self-produced and directed her script Falling for Grace (2006) after shopping it around only to hear the screenplay could only be made by changing the main character from Asian American to White or Hispanic. The film went on to premiere at Tribeca.
According to her website, "The Sundance Kabuki Theatre in San Francisco was the first theatre that agreed to open up "Grace". Without any marketing dollars, Lee and her editor, Michelle Botticelli, stood outside the theatre handing out custom fortune cookies to lure in prospective audience members."
  More to add to this "bite-sized blog" – please send us a comment!