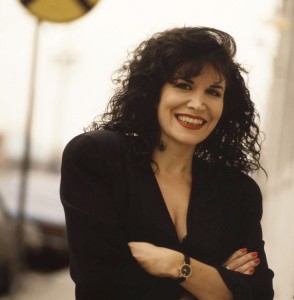 LIZZIE BORDEN's first feature film Born in Flames, a sci-fi film about women taking over the world, features a scene with a young Kathryn Bigelow.
Her real name is Elizabeth Borden and she embraced the name of the well-known ax murderer as her directing moniker.
 More to add to this "bite-sized blog" – please send us a comment!
---
Where to watch her films:
Read more about her:
ONLINE

Film Directors Site
Artists in Conversation
Interview
Wikipedia
FILMOGRAPHY (from imdb):
 1994
Erotique
(segment "Let's Talk About Love")
 1991
Inside Out
(Video) (episode "Diaries, The", episode "Shrink Rap")