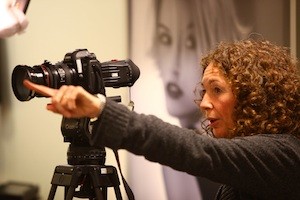 NANCY SAVOCA graduated with an MFA from NYU and then went on to self-fund her first feature True Love (1989) which won the Grand Jury Prize at Sundance. She then went on to direct Dogfight (1991) for Warner Brothers.
She continues to direct independent films and for television. Her company Cine-Si is a collaboration with her husband, film producer Rich Guay.
 More to add to this "bite-sized blog" – please send us a comment!
---
Where to watch her films:
AMAZON (DVDs/BluRays for PURCHASE)
Read more about her:
ONLINE
Find her on Twitter
Nancy Savoca's Website
Interview
Roger Ebert Article
Los Angeles Times
Wikipedia
FILMOGRAPHY (from imdb):