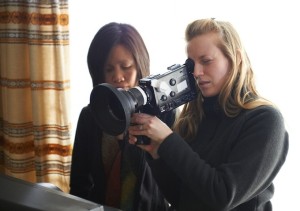 SARAH POLLEY is a Canadian actress who made a career in independent film before directing a few shorts and attending the Canadian Film Centre's directing program in 2001.
Her feature film directorial debut Away From Her (2006) garnered her an Academy Award for Best Adapted Screenplay. Her most recent film was a documentary hybrid about her family Stories We Tell (2012).
 More to add to this "bite-sized blog" – please send us a comment!
---
Where to watch her films:
Read more about her:
ONLINE
Find her on Facebook
Find her on Twitter
Interview
Variety
NPR
Wikipedia
FILMOGRAPHY (from imdb):