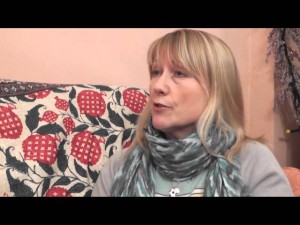 LORI PRECIOUS began her career as a visual artist before moving into directing commercials and has gone on to direct hundreds of them with high profile talent.
She has a narrative fiction film in development and as a successful female commercial director she is active with the Women's Steering Committee in the DGA to get more women working in the industry.
 More to add to this "bite-sized blog" – please send us a comment!
---
Where to watch her films:
Read more about her:
ONLINE

Her art Website
Her director Website
Find her on Pinterest
Find her on LinkedIn
Find her on Twitter
FILMOGRAPHY (from imdb):
Curse of the Sunset Starlet (Short)
She has directed hundreds of commercials and music videos for clients including MTV, CBS, NBC, Fox, FX, ABC, Disney, CNN among many otherds.