Website in progress – in the meantime Email for more information.
Support us through our Fiscal Sponsor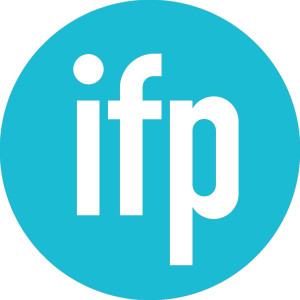 The Project:
The 2nd Sex and the 7th Art is a documentary exploring the accomplishments and challenges of female filmmakers in the United States. After interviewing women from various backgrounds and at varying stages of their careers to find out about their experiences for my graduate thesis on women directors the next phase is to harness all of that material into a feature length documentary. I continue to interview select subjects and have decided to follow a young director embarking on her directorial debut during the actual process of directing a film – from pre-production to distribution. The central figure, Lauren Tracy is a young woman I interviewed at the start of this project. She is an insightful risk-taker who has benefited from the digital age, creating and being exposed to cinema and film as expression from a very young age. Her feature, Sweet Desert Palm, is a crime thriller and psychologically twisted buddy film between two young women in the present-day Mojave Desert, CA. While still attending university she formed her own company with her father, X-Factor Filmmmakers, dedicated to inspiring female filmmakers which led her to meet Oscar winner Kathryn Bigelow who provided her with invaluable mentorship by giving her advice over coffee and positive feedback in regards to her work. Following her on her journey to get her first film made seems like the perfect way to bring to light the challenges and joys that so many of my interview subjects have described. While telling her story I can reveal the stories of those who came before her (including incredible filmmakers that have already taken the time to meet with me such as Julie Dash, Bette Gordon, Maggie Greenwald, Leslie Harris and Susanna Styron) by juxtaposing her experiences with their stories.
The People:
Jennifer Dean
Jennifer Dean is a recent graduate of the City University of New York (CUNY) Graduate Center with a Masters in Liberal Studies with a Film Studies emphasis, completing a thesis on women directors in film. As an undergraduate she studied theatre at University of California Los Angeles (UCLA) and did post-graduate work in Performance Studies at the Central School of Speech and Drama in London. In 2002 in San Francisco she formed La Vache Enragée Productions. Officially incorporating as a Non-Profit in 2005, the company produced a multi-media event of short plays and silent short films accompanied by live originally composed music. After moving to New York, she began her studies at CUNY where she was exposed to the films of early female directors such as Lois Weber and Alice Guy-Blaché. She decided she wanted to further explore women who have taken up a camera to direct their own stories – hence the idea for the documentary was born.
Caron Knauer (producer)
Caron Knauer is a producer, writer, teacher, and literary agent who in 2010 received her master's degree in film studies from the CUNY Graduate Center. A former Twentieth Century Fox film executive, she served as associate producer of the 1995 hit film Waiting to Exhale, based on Terry McMillan's bestselling novel. Ms. Knauer reviews films for Educational Media Reviews Online (EMRO), and teaches English at La Guardia Community College in Long Island City, Queens.  Publishers Weekly referred to her as "scout/producer/editor and chutzpah queen." She now heads up Caron K Literary Enterprises Unlimited. She, along with producing partners Natasha Herring and Jennifer Dean, is planning a documentary of her thesis, The Depiction of Enslaved African-Americans on Film: From Uncle Tom's Cabin (1903) to Sankofa (1993).