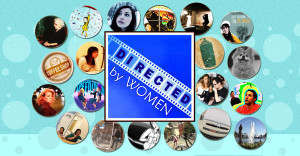 Thanks to Barbara Ann O'Leary and her Directed by Women global celebration last night I curated an evening of short films directed by women – 20 of them with Leah Abrams (a longtime friend and colleague from my San Francisco theatre days) and Custom Made Theatre Company who kindly switched up their monthly play reading series to give us the opportunity to show some movies at Ryan's Daughter on the Upper East Side.
The turnout was great and despite a few sound glitches (oh the importance and intricacy of sound) everyone seemed to have a good time and I was reminded of why I do this whole theatre/film thing. There is something really great about getting together with people and sharing stories. I really loved all of these films and being able to share them with an audience was fantastic.
Online access is great and the advent of social media and different platforms have indeed, as director Joyce Wu pointed out last night, democratized the process to a large degree (monetizing is another issue but getting work out there for women and all indie filmmakers is incredibly doable) – but for me it doesn't take the place of gathering and sharing the experience with others.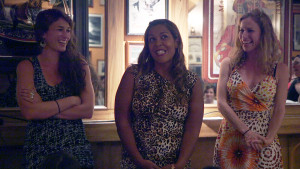 The films from far off lands (all over the United States, Argentina and Kazakhstan) filled the room with the laughter and moved the audience – and being able to engage with the filmmakers who were able to attend was an incredible bonus. Many of us found we had connections outside of this small screening emphasizing what a small world this global community can actually be. At the same time I met new people and was exposed to new talent and new stories which invigorated me and keeps me going on this bizarre roller coaster of life.
Thanks to Film Freeway we gathered over 440 submissions from all over the world.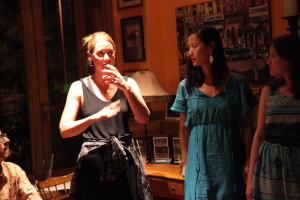 Of course I am particularly grateful for the experience of last night where I got to enjoy these films with an audience and meet and engage with the filmmakers – but it doesn't have to stop there.  I plan to keep up with the work of these talented women and for those who weren't able to attend check out the list below for our lineup and links to the directors' work and websites.