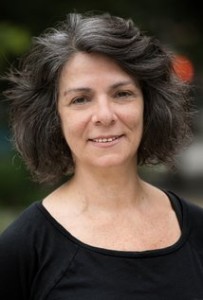 Unlike many up -and-coming filmmakers in the 1980s who went the film school route MAGGIE GREENWALD learned the ropes of filmmaking directly through working on sets, driving vans, editing and exposing herself to the ins-and-outs of the industry before making her first feature Home Remedy (1987).
Her film noir The Kill-Off (1989) based on the novel by Jim Thompson is listed as one of the top 100 American Independent Films by the British Film Institute. Greenwald went on to direct The Ballad of Little Joe (1993) taking over the traditionally male-genre of the Western and putting a woman at the center of it and she continues to direct films and for television.
More to add to this "bite-sized blog" – please send us a comment!
---
Where to watch her films:
Read more about her:
ONLINE
Find her on Twitter
Maggie Greenwald's Website
IndieWire – INTERVIEW: Imagecatcher; The Ballad of Maggie Greenwald
BFI
Filmdirectors Site
Wikipedia
FILMOGRAPHY (from imdb):