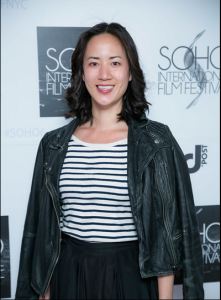 JOYCE WU grew up in Detroit and directed theatre before heading to NYU for her MFA in film.
Her recent feature film She Lights Up Well (2014) reveals autobiographical elements focusing on an Asian American filmmaker who hails from Detroit. It is distributed via iTunes and Verizon on demand.
 More to add to this "bite-sized blog" – please send us a comment!
---
Where to watch her films:
Read more about her:
ONLINE
Find  her on Facebook
Find her on Twitter
Joyce Wu's Website
Interview
Head First Into the Deep End: An Interview with Joyce Wu
She Lights Up Well on Facebook
FILMOGRAPHY (from imdb):