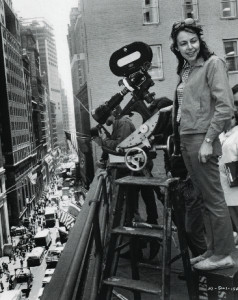 Known for her comedy, ELAINE MAY was one of very few women in Hollywood to direct films in the 1970s. An actor and director she has helmed now classic films such as Neil Simon's The Heartbreak Kid (1972).
After the financial and critical disaster of Ishtar May has acted in several films but hasn't directed since (arguably a fate that would not have befallen an equally skilled male director). She is slated to direct a documentary on her comedian partner Mike Nichols who passed away in November 2014.
More to add to this "bite-sized blog" – please send us a comment!
---
Where to watch her films:
Read more about her:
ONLINE
The Autobiography of a Soul
Elaine May to Direct Mike Nichols Documentary for PBS
Jewish Women's Archive
Film Directors' Site
Unpacking the short but prickly filmography of Elaine May
Wikipedia
FILMOGRAPHY (from imdb):