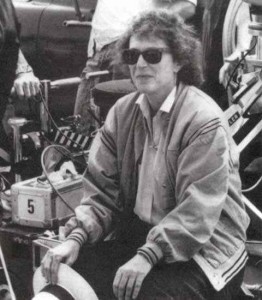 A producer once told her, "Feature films are expensive to make and expensive to market and women directors are one more problem we don't need." In response  her husband insisted that they raise the funds and give her the chance to make a movie.
Silver went on to direct Hester Street (1975) and along with her husband and a few others successfully self distributed – before the age of the internet.
 More to add to this "bite-sized blog" – please send us a comment!
---
Where to watch her films:
Read more about her:
ONLINE

Find her on Facebook
"Women Directors are One More Problem We Don't Need": Joan Micklin Silver on Chilly Scenes of Winter
Turner Classic Movies
Film Directors Site
Jewish Women's Archive
Wikipedia
FILMOGRAPHY (from imdb):