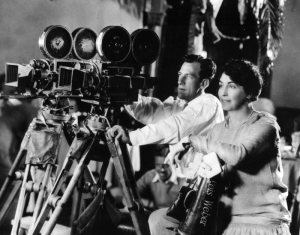 Universal Studios had nine women directors on their studio lot in the nineteen teens including one of the most highly paid and successful directors (male or female) of the time, LOIS WEBER (1879-1939).
She directed social dramas with an insight to the realities suffered by women. Where Are My Children?, an early feature film directed by Weber, tackled the controversial subject of birth control.
More to add to this "bite-sized blog" – please send us a comment!
---
Where to watch her films:
Read more about her:
BOOKS
Early Women Directors by Anthony Slide. New York: De Capo Press, 1984.
Lois Weber: The Director Who Lost Her Way in History by Anthony Slide. Westport: Greenwood Press, 1996.
ONLINE
Ms. Magazine – Forgotten Women of Film History: Lois Weber
National Women's History Museum
Women's Film Pioneer Project
Wikipedia
FILMOGRAPHY (from imdb):