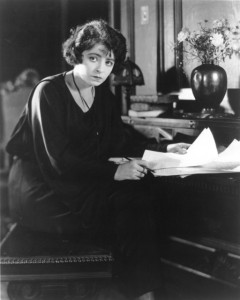 DOROTHY DAVENPORT was one of the women of Early Hollywood. She was an actress, author, producer and all-around filmmaker as many women were in the early days of the industry.
She directed several films but was first officially credited on the film Linda (1929).
 More to add to this "bite-sized blog" – please send us a comment!
---
Where to watch her films:
AMAZON (DVDs/BluRays for PURCHASE)
Read more about her:
ONLINE

THE RED KIMONA – DIRECTED BY DOROTHY DAVENPORT AND WALTER LANG
Dorothy Davenport From Social Conscience to Exploitation Pioneer
Celebrating Women in Classic Film: The Silent Directors.
Women Film Pioneers
Wikipedia
FILMOGRAPHY (from imdb):
 1929
Linda
(as Mrs. Wallace Reid)