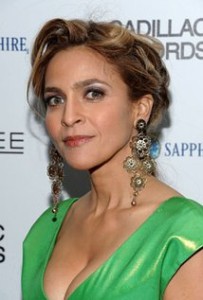 DARNELL MARTIN was rejected three times from NYU film school before finally attending to get her MFA. While not getting into NYU she was working on sets and finally was accepted after a personal recommendation from Spike Lee who she worked with as an AC on Do The Right Thing.
Martin is touted as the first African American female to direct a studio film with her first feature I Like It Like That (1994). She has gone on to direct the feature film Cadillac Records (2008) and an adaptation of Zora Neal Hurston's Their Eyes Were Watching God (2005) as well as numerous television series.
 More to add to this "bite-sized blog" – please send us a comment!
---
Where to watch her films:
AMAZON (DVDs/BluRays for PURCHASE)
Read more about her:
ONLINE
New York Times
Entertainment Weekly
Interview
Darnell Martin Has Looked At Racial Issues From Both Sides
The Madlab Post
Wikipedia
FILMOGRAPHY (from imdb):