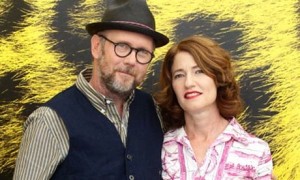 Teaming up with her husband VALERIE FARIS created the show The Cutting Edge for MTV and then went on to form production company Bob Industries where they have directed numerous commercials.
They continued to work together directing music videos and documentaries before teaming up for their first feature film Little Miss Sunshine (2006).
 More to add to this "bite-sized blog" – please send us a comment!
---
Where to watch her films:
AMAZON (DVDs/BluRays for PURCHASE)
Read more about her:
ONLINE
Her Website
Jonathan Dayton & Valerie Faris Exit DreamWorks' 'The Good Luck Of Right Now'
The Lost Projects of Jonathan Dayton and Valerie Faris
Indiewire
JONATHAN DAYTON AND VALERIE FARIS ON THE LOST YEARS BETWEEN "LITTLE MISS SUNSHINE" AND "RUBY SPARKS"
Wikipedia
FILMOGRAPHY (from imdb):