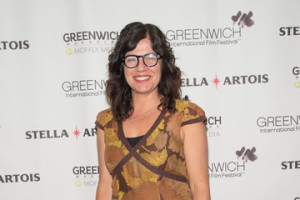 ANNIE J. HOWELL has co-directed (and co-written) two feature narrative films with director and co-producer Lisa Robinson. The second of the two Claire in Motion (2016) was recently acquired by Breaking Glass Pictures for distribution.
She studied at NYU and teaches at CCNY among other Universities. The film she wrote Little Boxes (2016) premiered at Tribeca Film Festival.
 More to add to this "bite-sized blog" – please send us a comment!
---
Where to watch her films: