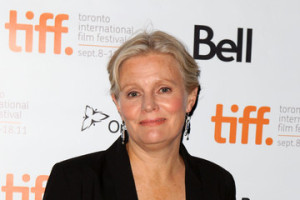 MARY HARRON began her career as a music journalist after studying at Oxford. Her first feature film I Shot Andy Warhol (1996) screened at Cannes Film Festival.
Harron went on to direct American Psycho (2000)which brought both her and Christian Bale into the spotlight.
 More to add to this "bite-sized blog" – please send us a comment!
---
Where to watch her films:
AMAZON (DVDs/BluRays for PURCHASE)
Read more about her:
ONLINE
Find her on Facebook
The Film Experience Interview
The Believer Interview
The Guardian
Exclusive Video: Mary Harron on How to Get Films Made Regardless of the Budget
Wikipedia
FILMOGRAPHY (from imdb):