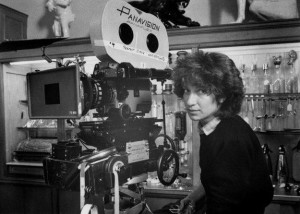 Stanley Kubrick praised CLAUDIA WEILL's first feature film Girlfriends (1978) as one of the most interesting American films of its time, comparable in quality to European films (high praise from Kubrick).
Weill most recently directed for the popular television series Girls.
 More to add to this "bite-sized blog" – please send us a comment!
---
Where to watch her films:
AMAZON (DVDs/BluRays for PURCHASE)
Read more about her:
ONLINE
Find her on Facebook
Find her on Twitter
52 Weeks of Directors – Claudia Weill
Girls on Film: Girlfriends, the most influential film about female friendship you've never heard of
Columbia University
Roger Ebert Interview
Wikipedia
FILMOGRAPHY (from imdb):