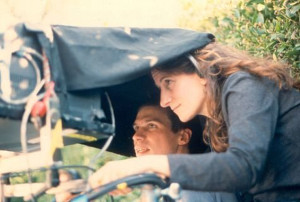 At the beginning of her studies at Columbia's MFA program NICOLE HOLOFCENER considered herself a screenwriter  but soon realized she liked directing her own work.
After graduating she directed her first feature, a Sundance Film Festival favorite Walking and Talking (1996) and her character driven comedies have led to comparisons with Woody Allen but she has a style all her own.
 More to add to this "bite-sized blog" – please send us a comment!
---
Where to watch her films:
AMAZON (DVDs/BluRays for PURCHASE)
Read more about her:
ONLINE

Interview
Nicole Holofcener Nails It
Variety
Nicole Holofcener's Beautiful Imperfections
DGA
Wikipedia
FILMOGRAPHY (from imdb):