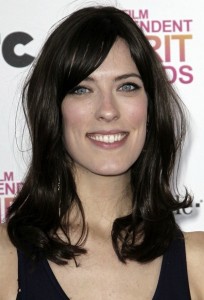 REBECCA THOMAS' first short Ivan Sings (2009) premiered at Sundance before she went to Columbia University for her MFA in filmmaking.
Thomas directed her first feature Electrick Children (2012) while still a student at Columbia. The television pilot she directed Little Darlings has recently been picked up and she is slated to direct the live-action film of The Little Mermaid and the movie of John Green's novel Looking for Alaska.
 More to add to this "bite-sized blog" – please send us a comment!
---
Where to watch her films:
Read more about her:
ONLINE

Find her on Facebook
Find her on Twitter
Rebecca Thomas in Talks to Direct 'Little Mermaid' Starring Chloe Moretz
Variety
'Looking for Alaska' Taps Rebecca Thomas to Direct
Wikipedia
FILMOGRAPHY (from imdb):