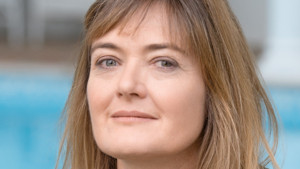 JANN TURNER studied at Oxford and got her MFA from NYU. She co-wrote and directed her first feature The White Wedding in 2008.
Turner made her American television directing debut in 2012 with The Big C starring Laura Linney.
 More to add to this "bite-sized blog" – please send us a comment!
---
Where to watch her films:
Read more about her:
ONLINE

Find her on Twitter
Find her on Facebook
Her Website
It's a Nice Day for Jann Turner's "White Wedding"
My Normal, Crazy, Mixed-Up Country — South Africa
Wikipedia
FILMOGRAPHY (from imdb):