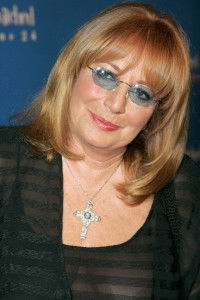 Penny Marshall began her career as an actress who became famous for her role as Laverne on Laverne & Shirley. She directed a couple of episodes of the long-running sitcom and then went on to direct the feature film Big (1988), the first film directed by a woman to gross over $100 million.
Her film Awakenings (1990) was nominated for Best Picture by the Academy, however she was not nominated for Best Director for the film.
More to add to this "bite-sized blog" – please send us a comment!
---
Where to watch her films:
Read more about her:
ONLINE
Find her on Facebook
New Yorker
Penny Marshall Back To Baseball With Biopic Of First Female Hall Of Famer
Biography
Vanity Fair
Wikipedia
FILMOGRAPHY (from imdb):