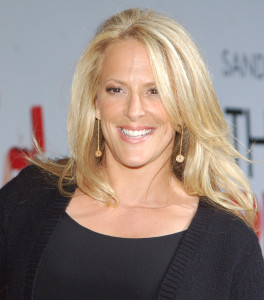 After a successful career as a choreography ANNE FLETCHER directed romantic comedy hits including 27 Dresses (2008) and The Proposal (2009).
Thanks to The Proposal  Fletcher is one of only a handful of women to have directed a movie that grossed more than $100 million.
 More to add to this "bite-sized blog" – please send us a comment!
---
Where to watch her films:
Read more about her:
ONLINE

Find her on Facebook
DGA
Tribute
'Hot Pursuit' Director Anne Fletcher on Bad Reviews, Gender Equality in Hollywood: 'I Don't Expect Anything From Anybody'
From Dancer to Director
Wikipedia
FILMOGRAPHY (from imdb):