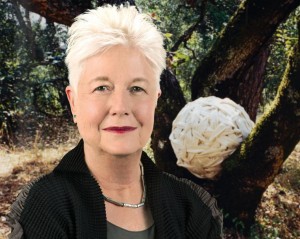 ELEANOR COPPOLA, may be married to one of the most famous directors alive, but she is also an artist and director in her own right. She directed the Emmy nominated Hearts of Darkness: A Filmmaker's Apocalypse (1991) about the making of Francis Ford Coppola's Apocalypse Now (1979).
She recently directed her first narrative fiction film Paris Can Wait now in post-production.
 More to add to this "bite-sized blog" – please send us a comment!
---
Where to watch her films:
AMAZON (DVDs/BluRays for PURCHASE)
Read more about her:
IN PRINT

Notes: The Making of Apocalypse Now by Eleanor Coppola
ONLINE

Eleanor Coppola on Hearts of Darkness
New York Times Book Review
Paris Can Wait Website
CNN
Wikipedia
FILMOGRAPHY (from imdb):