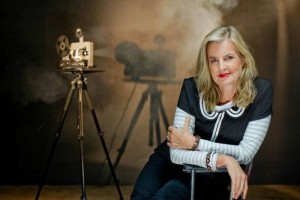 Australian director GILLIAN ARMSTRONG after several successful films in Australia directed the Hollywood film Little Women (1994) starring Winona Ryder, Claire Danes, Susan Sarandon and Christian Bale.
QUOTE:
I think there is still a misconception that all directors are Cecil B. De Mille types with a loud voice and a whip. Perhaps maybe that's why there's always been some puzzlement about a woman in the director's role.
 More to add to this "bite-sized blog" – please send us a comment!
---
Where to watch her films:
AMAZON (DVDs/BluRays for PURCHASE)
Read more about her:
ONLINE

Find her on Facebook
Women: Director Gillian Armstrong on Film Making Challenges in Hollywood
Gillian Armstrong on her Orry-Kelly film: friendship, fame and homophobia
Gillian Armstrong: Award-winning director on smashing through glass ceilings; paying tribute to Australian costume designing legend Orry-Kelly
Biography
Wikipedia
FILMOGRAPHY (from imdb):