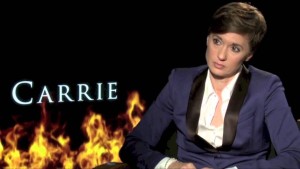 KIMBERLY PEIRCE began working on her first feature Boys Don't Cry (1999) while a graduate student at Columbia film school. She started by making a self-funded short catching the attention of  producer Christine Vachon who would help her turn it into a feature.
The remake of the Stephen King classic Carrie (2013) directed by Peirce was only one of two female helmed films to be in the top 100 grossing films of that year.
 More to add to this "bite-sized blog" – please send us a comment!
---
Where to watch her films:
AMAZON (DVDs/BluRays for PURCHASE)
Read more about her:
ONLINE
Find her on Facebook
TRANS TRANSLATED: BOYS DON'T CRYDIRECTOR KIMBERLY PEIRCE ON 20 YEARS OF QUEER CULTURE
Kimberly Peirce's Remake of Carrie Struggled With Vagina-Phobic Execs Who Couldn't Say "Vagina"
'Carrie' Is Back. So Is Kimberly Peirce.
Deadline
Wikipedia
FILMOGRAPHY (from imdb):