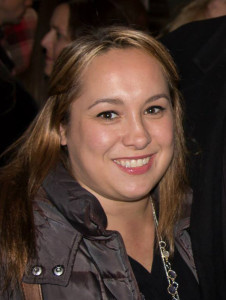 NICOLE GOMEZ FISHER's feature narrative film Sleeping with Fishes (2013) is distributed on HBO and HBO GO.
Fisher was an actress before writing and deciding to direct Sleeping with Fishes. She has gone on to direct a short film The Beauty of Disaster (2015).
 More to add to this "bite-sized blog" – please send us a comment!
---
Where to watch her films: